Learn how to use patient-centric recruitment to accelerate clinical trial enrollment
Accelerating clinical trial enrollment: using technology to improve the patient experience
Being patient-centric in clinical trial operations is much more than just a trend and a buzzword.
This paper focuses on patient centricity as it relates to clinical trial recruitment, and actionable steps to maximize ongoing recruitment efforts through patient-centric design that empowers patients to learn about, apply to, and ultimately enroll in a clinical trial.

Clinical trial information resources for patients

Following up with candidates

Adding "moments of delight"

Tracking and reporting the right metrics

Actionable steps informed by thousands of case studies
Learn the best practices and specific steps in you can take in these areas to both provide an exceptional experience to patients, and accelerate your clinical trial recruitment.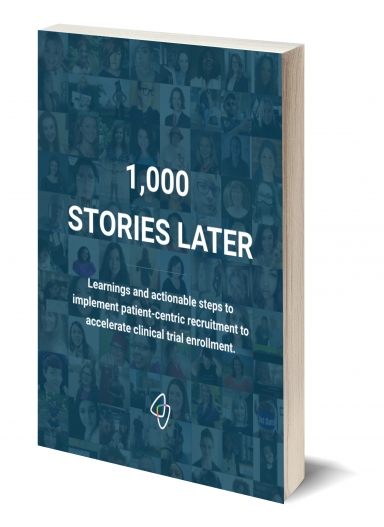 Copyright © 2019 All Rights Reserved.
Accelerating recruitment through redefining the patient experience with clinical trials.